As I'm decorating my new home, I've got so many ideas going in my head, yet I feel as though I haven't implemented any of them. I was browsing some of my favorite sites the other day for inspration and ideas that were steal-able* (as in easy to do and won't require all of my paycheck) and I came across some great stuff. Not necessarily steal-able*, but great. So may I please...
Have my couch under a tree?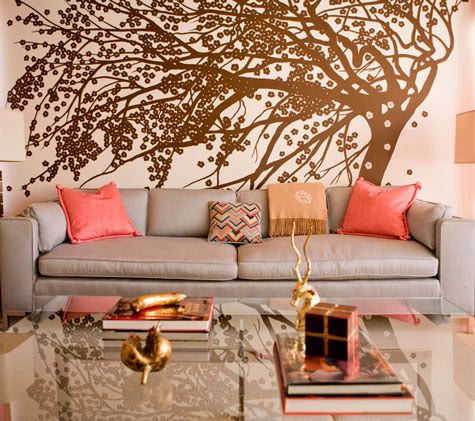 And make a table out of adorable books?
Photos:
Design Sponge
(I spend way too much time here apparently.)
I would love to take a layer from my table and read under the shade.
*Yes, I make up my own words. So sue me.